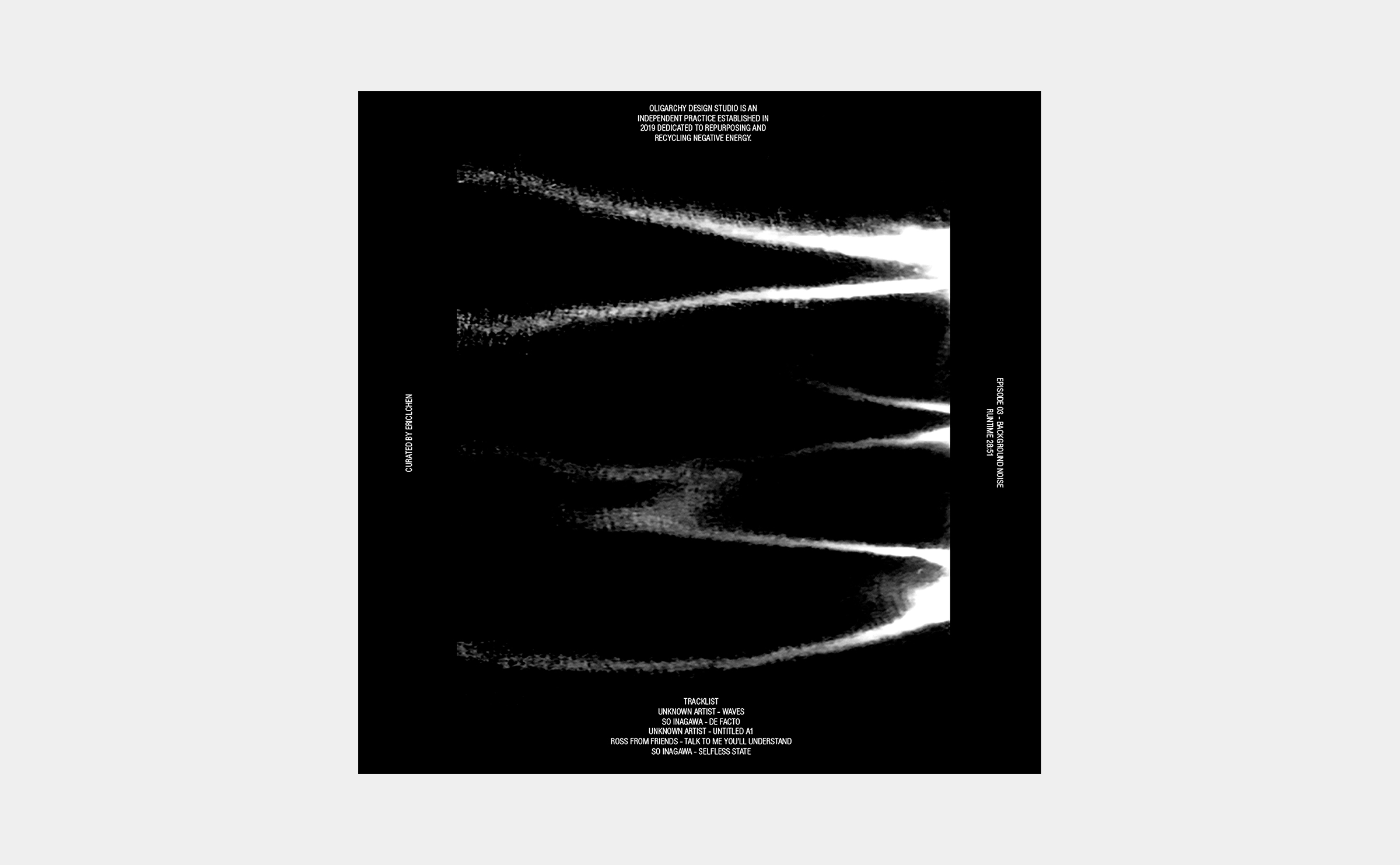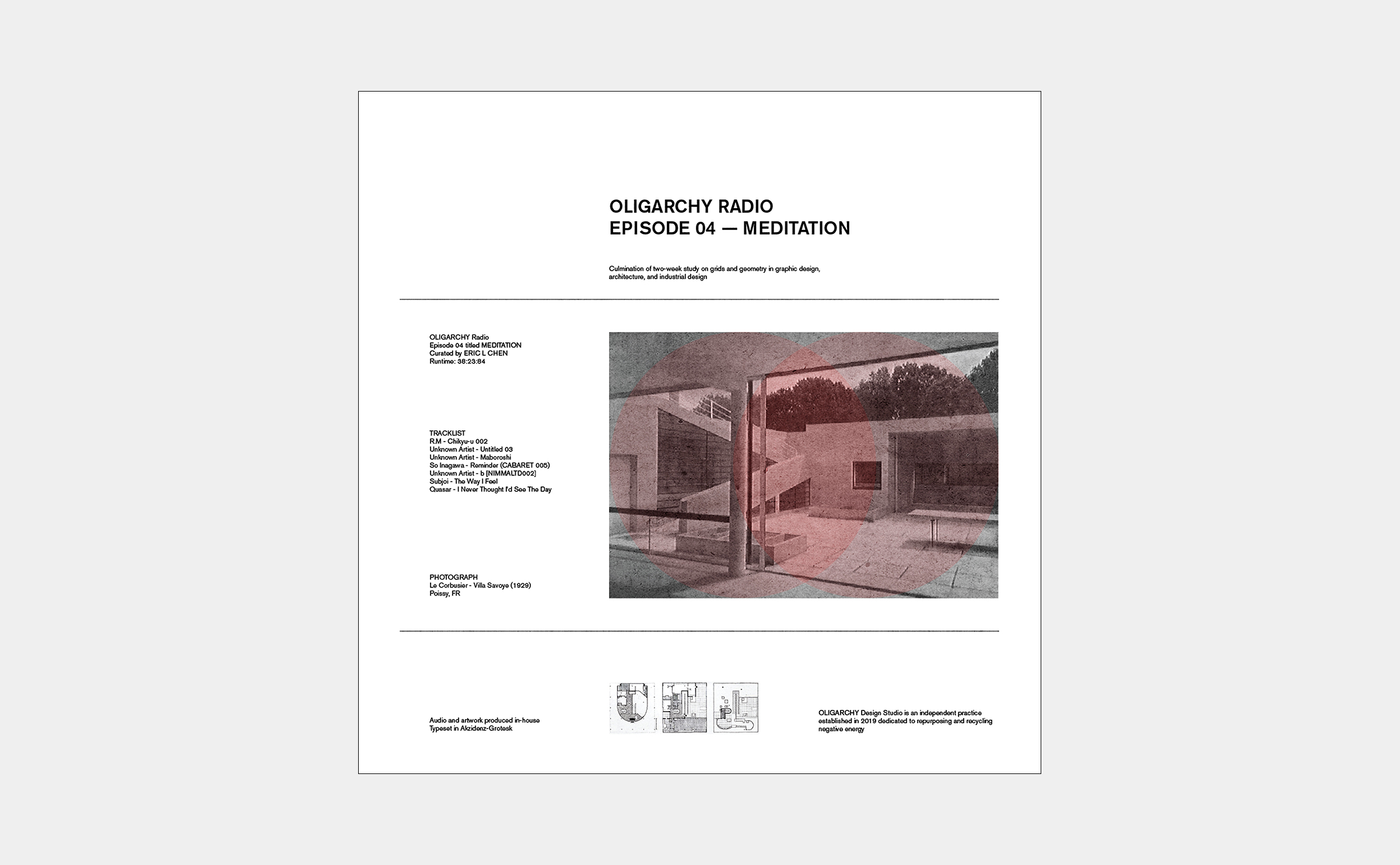 OLIGARCHY Radio
May 2019
Graphic Design, Creative Direction
Exploratory project to create visual forms and grids that are derived from rhythm in music.
LISTEN HERE
OLIGARCHY Magazine
Feb. 2019

Book Design, Creative Direction, Graphic Design, Photography

Designed 60-page magazine for thesis project critiquing business school and corporate culture.

Commissioned Artwork
Feb. 2019

24" x 36" printed and mounted on foamcore for display in exhibitions and home interiors.

Inspired by 90's corporate motivational posters.
Cassette Club
Feb. 2019

Art Direction, Album Cover Design

Created cover art for Cassette Club's debut album '1-800-CASH' released via Sunset Grid Label.